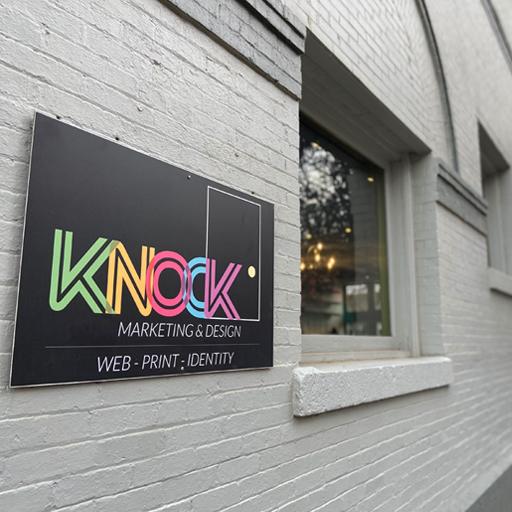 A Staple in the Community
Powerful Relationships since 2007
Knock Marketing and Design LLC has been the creative leaders in Website design and Graphic Design as a Boutique Marketing Agency in Coeur d'Alene / Post Falls since 2007. Knock consists of 7 professionals who have been designing websites, illustrating logos, programming and coming up with creative marketing campaigns for media by collaborating and combining their individual skills. Offering premium creative concepts, Knock provides a complete and total solution package for all businesses. Our services include web design, e-commerce, website hosting, html email marketing, logo design, collateral design, media buys, copy-writing, videography and photography. The team at Knock - Marketing and Design has a collective 60 years of marketing and design experience.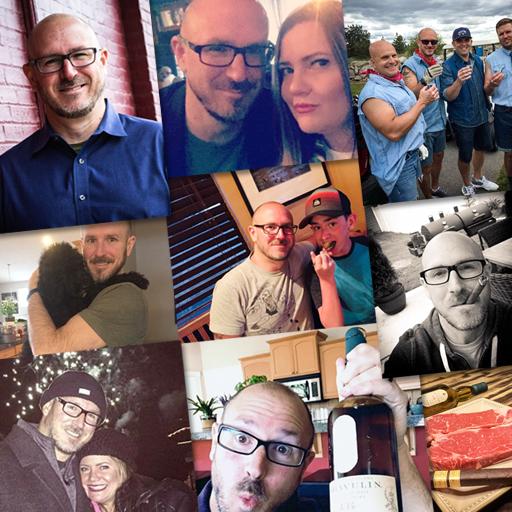 Owner/Art Director
DAVID FLEISCHMAN
David's duties include but are not limited to: creative project design and building, website/email programming, technical support and expediting of all printing. Dave has been nominated for "Top 30 Professionals Under 40" by the North Idaho Business Journal (2012) and is civically involved in the Post Falls Chamber of Commerce and current Board Member of the Coeur d'Alene Arts & Culture Alliance. David is a Rotary Paul Harris Recipient and has served in the past on the Kootenai County Young Professionals Board of Directors. David has been designing for web and print for the last 20 years. He has worked in the Silicon Valley and San Diego for some of the top design firms. David strives to provide his clients with unique artful designs that are tailored to match the company's culture, mission and goals. "My designs are based on my customer's audience. By focusing on the customer, I can create targeted and a personal experience for my client's customer."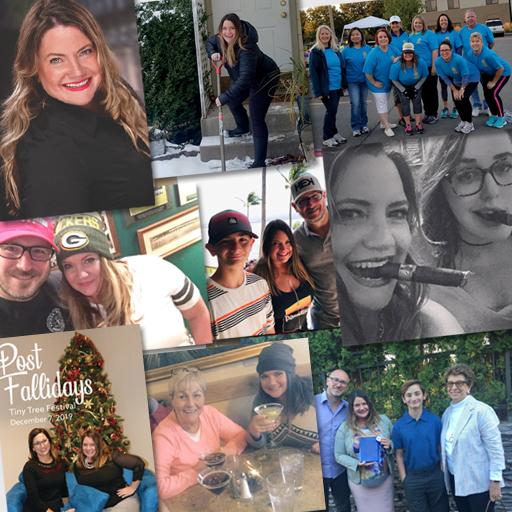 Owner/Client Relations Specialist
CHRISTI FLEISCHMAN
Christi is the Account Executive/Media Specialist and her duties include but are not limited to: client customer service, project management, media buys and accounting. Christi has been awarded "Soroptomist Woman of the Year-2019", "Rotarian of the Year- 2019", Post Falls Chamber "Volunteer of the Year- 2021" and "Top 30 Professionals Under 40" by the North Idaho Business Journal 2 years in a row. She is civically involved in the Post Falls Chamber of Commerce Board of Directors, a Post Falls Urban Renewal Commissioner, a member of the Local Issues Committee, River City Leadership Academy Graduate and is a proud Rotarian. In the past she has served on the Board for Benches for Bus Stops, Vice President and past Member of Kootenai County Young Professionals, Vice President of the Post Falls Library Foundation and past Rotary president. In her "spare time" she delivers Meals on Wheels for the Post Falls Senior Center.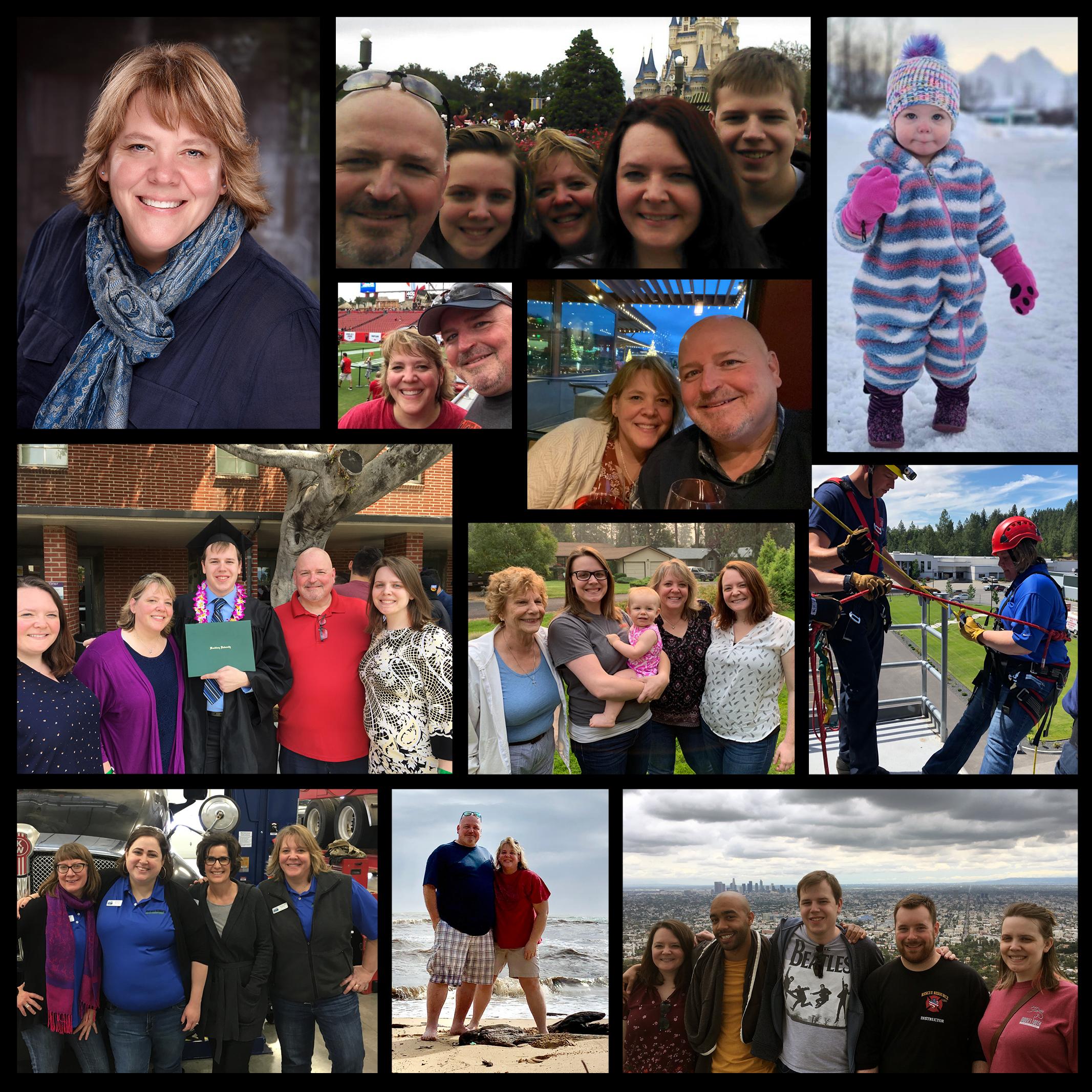 Production Designer
JEANNETTE CONROY
Jeannette Conroy comes with years of experience in the graphic design field. She worked for the North Idaho Centennial Trail Foundation as a Graphic Designer and Administrative Support. Before this, she was a freelance Graphic Designer and most recently as the Communications Specialist for the Post Falls Chamber. Born and raised in Portland, Oregon and moved to Coeur 'd Alene in 1995. She holds a Bachelor's Degree in Business, Management and Communications from Western Oregon University where she played on the softball team and an Associate's Degree in Graphic Design from the Art Institute of Pittsburgh. Married for 33 years to her husband Jeff, she has two daughters, one in Seattle and one in Alaska who lives with her husband and first granddaughter and a son who graduated from film school in 2019 and lives in Burbank, California.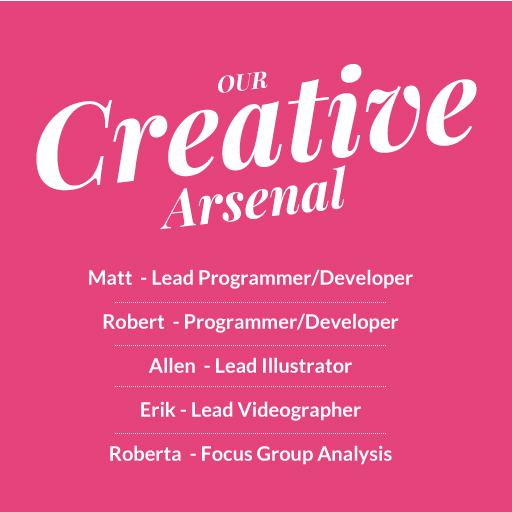 Experience Matters
THE RIGHT TEAM MAKES A DIFFERENCE
Creative Arsenal is the perfect way to describe our team. Every team member at Knock Marketing + Design works, lives and plays in the Inland Northwest and has been vetted by years and years of acts of professionalism, attention to details, respect for timelines as well as being award-winning leaders in their respective roles. Knock never outsources projects outside of the area, and we take a great deal of pride in the long-standing relationships with every talented team member. Our competitors have employees that come and go, most of our team has been with us since our company inception. That means a better quality of work with reliable relationships that stand the test of time.