Why Football Season is a Great Time to Advertise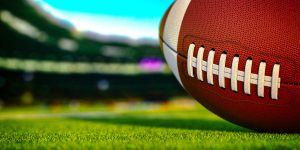 It's the Tuesday after Labor Day and I want to do anything but work. I have looming deadlines and many emails to catch up on.
"Stay focused and don't open the ESPN Fantasy League website."
I unenthusiasticaly open a half-written website proposal and try to pick up where I left off on Friday.
A group text from my 12-person league where we begin smack-talking flashes across the upper right side of my computer screen and it makes me smile. Watching football all day like my husband is not enjoyable, but when my fantasy players are playing, I am more engaged and pay more attention.
"OK, just one minute on ESPN and then I will get back to work…."
I open the ESPN website and see a local Internet Provider, TDS, advertising on ESPN's web banners. They have top banner placement and a right-side pop-up ad. It has a local publication's Best Of North Idaho. It displays vibrant colors with a clear message, "The BEST Fiber Internet".
Perfect demographic:
-Male 65% Female 35%
-Age 35-65  
-Home owners
-Above average income level
-Decision makers with purchase power
-Children in-home
-Spokane Metro (which includes Kootenai County)
If you are a business owner or manager, doesn't that look like an ideal demographic you would like to reach?
Perfect execution of digital marketing. Targeted digital marketing based on their geographic target. Congrats to TDS. You got my attention.
Football season captivates. There is passion and excitement. Whether it's TV, digital, streaming services, OTT, radio or in-person, it is a great time to reach your target audience.
At Knock, we always push advertising efforts in medias they may not advertise in year around, to utilize the unity of our country's love of football.
If you want help finding your perfect demographic, Knock Marketing and Design has over 16 years of pin-pointing your demo for a perfectly executed return on investment. Call us today.